A restaurant with tradition
Since the 1990s, Weyers has been an integral part of Berlin's city life. The Weyers has always remained a regional constant and is an integral part of Ludwigskirchplatz. As a cultural meeting place, young and old regularly stop at Weyers to this day.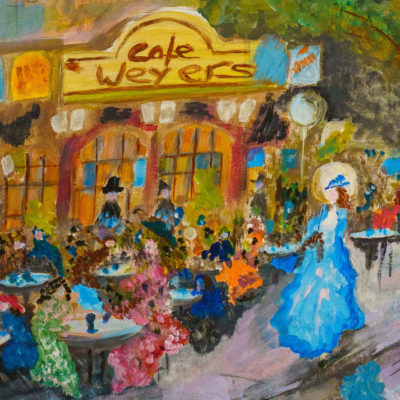 Foundation
"Weyers" was founded in the fall of 1992 as a small store in Uhlandstr. with 30 seats. In the beginning, the small "Café- Restaurant Weyers" was run with just one cook and one waitress. In a short time the restaurant became very popular and won the hearts of many regulars with its charm.
The early years
In March 1998, "Weyers" then moved and opened at Ludwigkirchplatz, in Pariser Straße 16. Here a restaurant was created in a prime neighborhood location with a relaxed atmosphere, good German cuisine and reasonable prices. At the beginning the restaurant had 50 seats inside and about 200 seats outside and then in 2000 we expanded the interior by another 50 seats!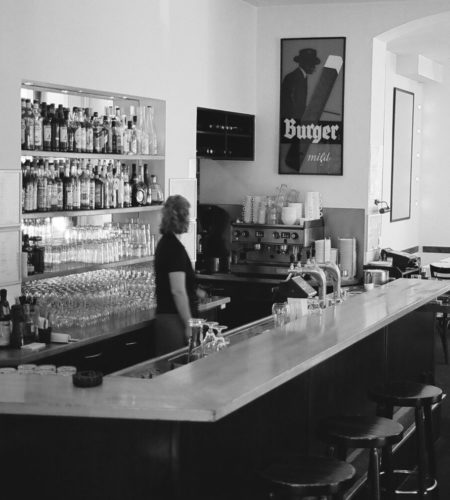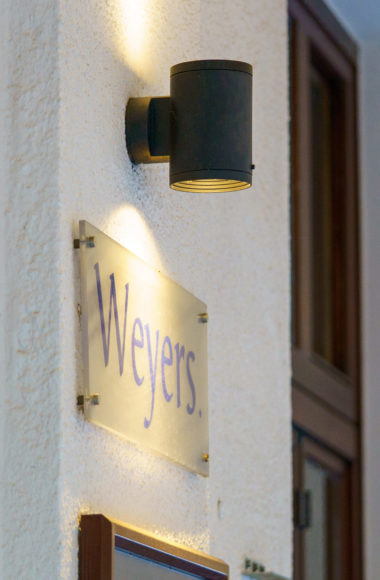 Cultural meeting place
The "Café- Restaurant Weyers" is a popular meeting place for culture, art and level. Here meets a mixed audience from young to old to be spoiled by the excellent cuisine and friendly service ...and this since 20 years...